I often say that I can find lessons everywhere, and the truth is… I really do!
Scroll down to find original tips, read comments & critiques of other people's advice, and get
new ideas on taking YOUR relationship to the next level. Enjoy!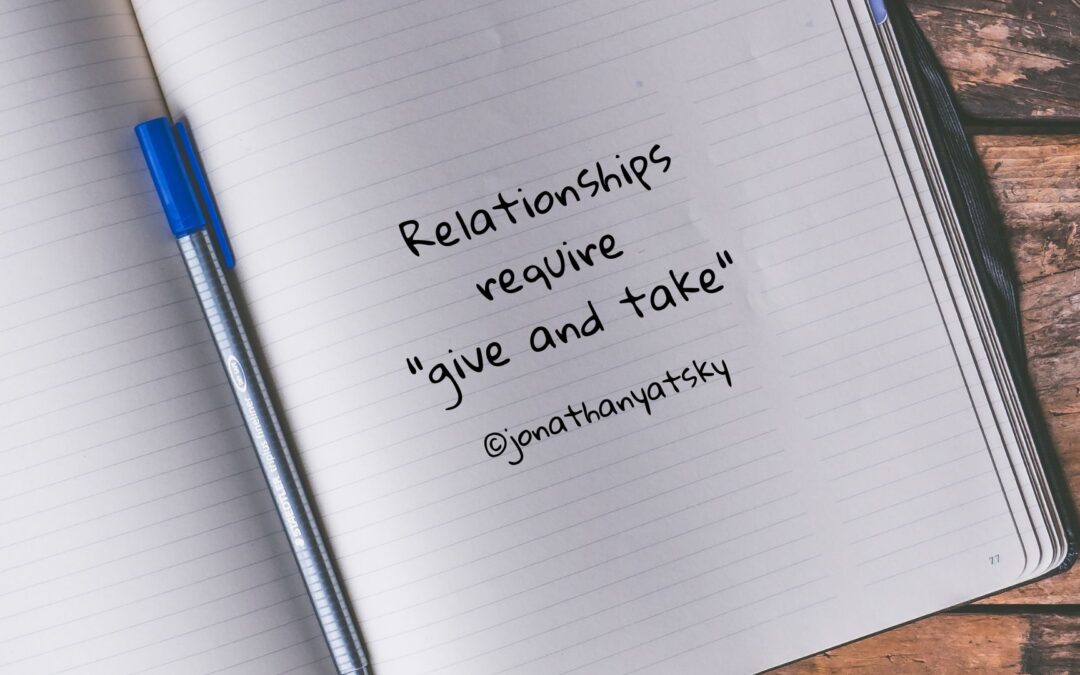 Giving and taking is a REQUIREMENT in a relationship. Why, you ask? Well, sorta like breathing, you must breathe in and out. If you only ever breathed one way that would get problematic quickly. Your relationship is a living thing and is constantly changing and...
read more